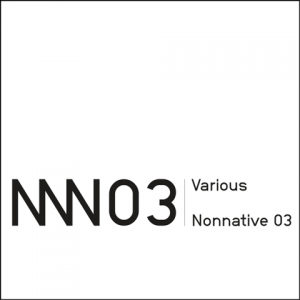 Release date is 17 December 2012
For the third strike in Semantica's Nonnative series, the Madrid label has again summoned four non-Spanish producers for unabashed techno sessions. The game is opened by the Italian master of droning techno Giorgio Gigli (Zooloft, Prologue), who has not changed his preferences and lurks in the catacombs in "Reflections", a hybrid of bass, hi-hats and ambient background. Then it's the turn of Cassegrain who in "Sennit" have calibrated the bass for the maximum floor impact and tampered the microchip groove of their recent Killekill release, dropping a mindblowing peak hour tool – a tip of this EP.
On the B-side the Japanese artist Baryta aka Yasuhiro Matsuzaki keeps the dark and pumping stance of the release when torturing bass in "Teryn". Thereafter Staffan Linzatti, recently with a great EP on Chronicle, welcomes the daylight and looks up to the clear skies in "Repetition", ruled by Millsian loops and delicate pads. The strongest Nonnative release so far.

Buy vinyl