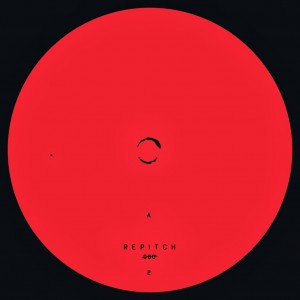 Release date is in July 2013
Repitch triumvirate consisting of D. Carbone, Ascion and Shapednoise – all hailing from Southern Italy and now on a techno mission in Berlin – continue the "000" series with three saw-toothed industrial-flavored works inspired by distressing utopias, causing either a slow kill or a slow orgasm, whichever you prefer.
All tracks are called "Untitled.2" and for the start D. Carbone drops a grim and teasing symphony about convulsing synths and dashing hi-hats colliding with furiously half-stepping bass. Next up is Ascion who keeps the dark atmosphere when bombing with reverberated acidic elements and mystery chorus. For the end Shapednoise short-circuits the system with shredded noise and dangerous drums. Impressive job.