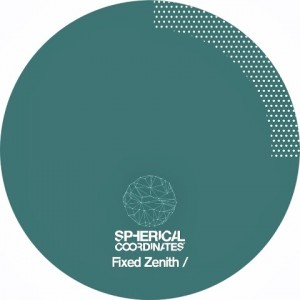 Release date is in September 2013
At first instance "scjkn-13", the standout track of the new EP on PoleGroup, sounds like Mike Parker. In fact Spherical Coordinates is a collab of Spanish producers, the label owner Oscar Mulero and Christian Wünsch. Earlier this year the duo appeared along Parker on a various artists EP by Wünsch's Tsunami Records.
Throbbing loops and deep modulations dominate the A-side, starting with "scjkn-06" and going one level up in "scjkn-13". More constrained B-side features dubs and signal in "scjkn-15" and Purpose Maker's tribalistic notes in "scjkn-09". For the DJ bag.